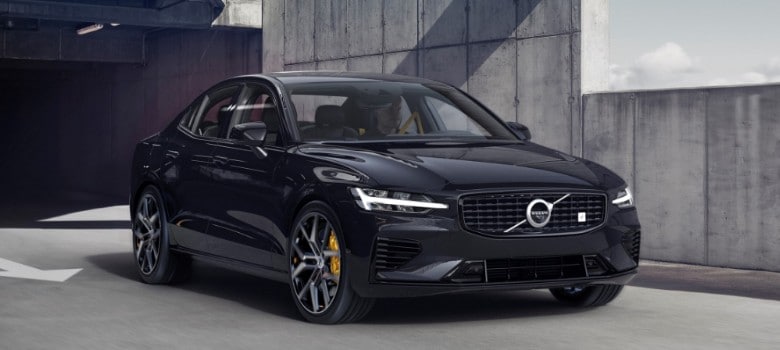 The automotive market is more competitive than ever these days, but Volvo still stands out. Volvo models offer many unique benefits that cars from other manufacturers do not offer. The many benefits offered by Volvo vehicles include impressive off-road ability, groundbreaking safety features, turbocharged power and economy, elegant Swedish design, and leading practicality. Read on to learn more about the many reasons that you should buy a Volvo vehicle.
Off-Road Ability
One of the first things that comes to mind for many people when they think of Volvo is off-road ability. Many Volvo vehicles offer advanced all-wheel drive systems that provide enhanced off-road capability. Of course, these same all-wheel drive systems also provide a higher level of traction when you're driving in inclement weather conditions like snow or rain. The Volvo all-wheel drive systems can even provide improved performance on the road. Greater traction means that your Volvo vehicle can get more of its power down, no matter what the road conditions may be like where you are.
Safety Features
While off-road capability is likely one of the first things that you think of when you consider Volvo vehicles, cutting-edge safety may be the absolute first thing you think of. Volvo has long been known for offering vehicles with class-leading safety features, and this trend has certainly continued with the current model lineup. All current Volvo vehicles come standard with rearview cameras. Also, many Volvo vehicles have features like lane-keeping assist, blind spot warning, emergency brake assist, and much more. Volvo remains committed to advancing the safety technology in its vehicles, so there will continue to be cutting-edge safety features in all Volvo models.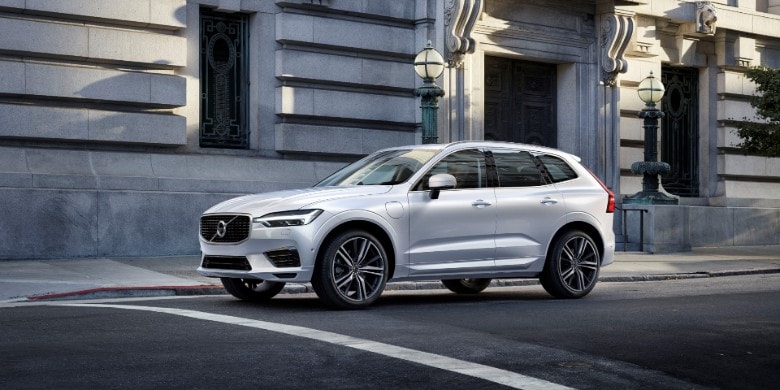 Turbocharged Power & Economy
Many Volvo vehicles in the current model lineup either come standard with a turbocharged engine or offer an optional turbocharged engine. Volvo has embraced turbocharging for two main reasons. First, it boosts the power and performance of the engines in many Volvo models. Secondly, these engines retain similar fuel economy and emissions numbers as naturally aspirated engines of the same size. It is important to note that larger naturally aspirated engines, while producing roughly the same power as the current turbocharged engines, would get lower fuel economy ratings and put out more pollution. Volvo is always looking for ways to enhance driving enjoyment without sacrificing environmental friendliness, so turbocharging is the perfect solution.
Unmatched Practicality
Some manufacturers may offer one or more of these benefits with their vehicles, but none can combine all of these benefits with impressive practicality. Volvo has long been proving that luxury vehicles can have a practical design, and the current model lineup continues to reflect this conviction. The luxurious XC90, for example, can seat seven or more passengers and still offers expansive cargo space. Even Volvo's sedans offer spacious seating arrangements and plenty of cargo space for a level of practicality that is rarely seen in competing vehicles within the luxury segment.

Swedish Elegance In Design
One unique aspect of the design seen in Volvo vehicles is quintessential Swedish elegance. No other major automotive manufacturer offers vehicles with quite the sam e flavor as Volvo vehicles. Other manufacturers, even luxury automotive manufacturers, often design boring vehicles that are similar to others in their class. If you want to stand out from the herd, a Volvo vehicle is always a great choice. Volvo models feature elegant design both inside and out, whether you're talking about the XC70, its big brother (the XC90) or one of the other leading Volvo vehicles on the road today.
Come to Our Dealership Today For Your Dream Volvo
If you are interested in getting your dream Volvo (and you probably are after reading this article), you can come to our dealership and find the perfect model. You can always take a look at our inventory online to see which of the models in our inventory grabs your attention. However, you really need to see our Volvo models in person to truly appreciate their elegance and beauty. Of course, you're also going to need to come into our dealership in person to test-drive a Volvo vehicle so that you can experience the unparalleled driving enjoyment that these luxury vehicles offer.