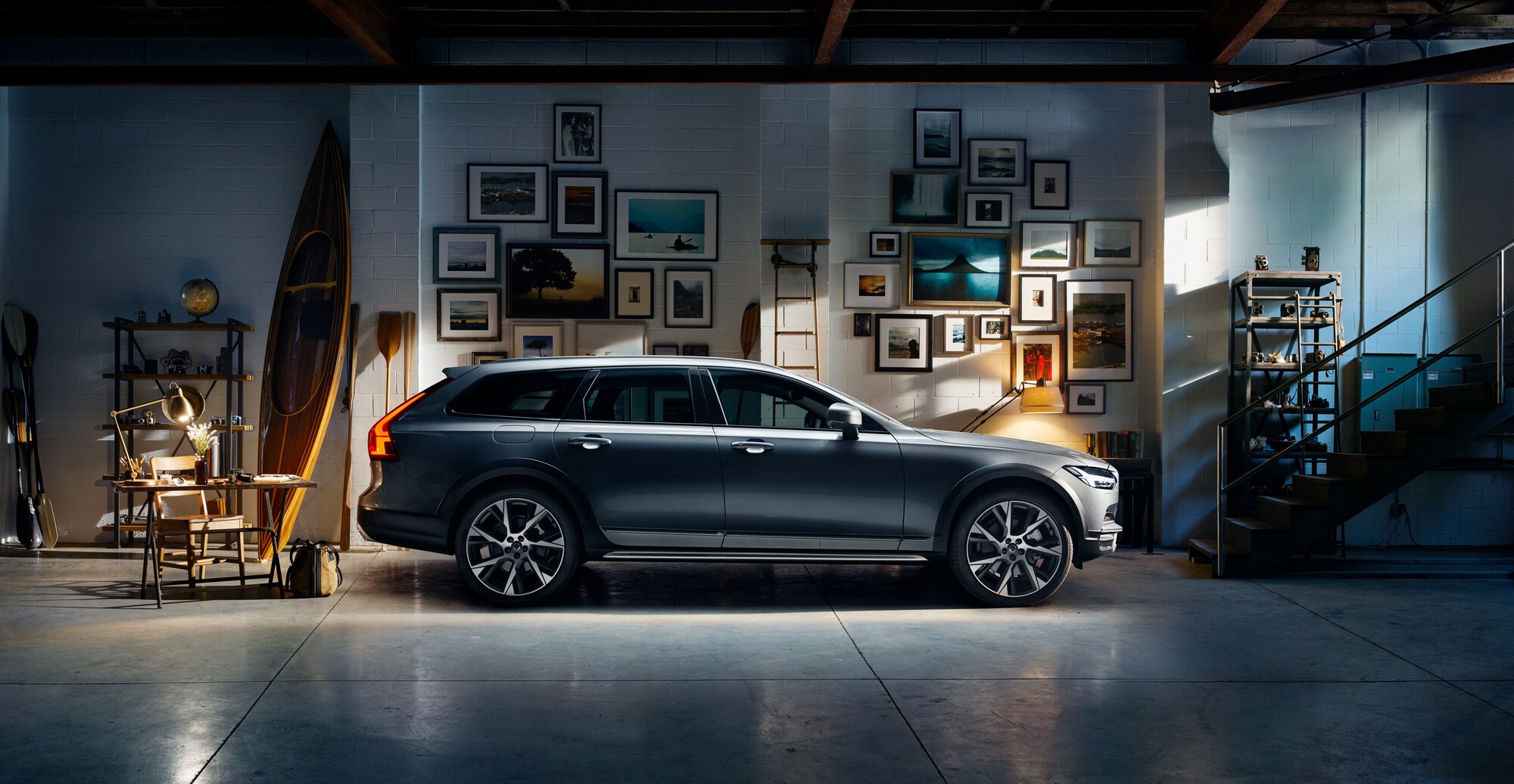 Rugged sophistication.
Scandinavian design and craftsmanship combine with true all-road capability in the new Volvo V90 Cross Country. Bold lines and rugged details create a powerful look, and the large wheels, increased ground clearance and sophisticated chassis are all designed to tackle the toughest conditions.
No matter what's going on outside, V90 Cross Country is a sanctuary inside, with a cabin crafted from the finest materials and filled with natural light from the Panoramic Moonroof. Sumptuous seats offer comfort in all positions, with slim backrests that luxuriously extend rear legroom. A wide range of standard safety features will ease your mind, while intuitive technology will ease your journey. The V90 Cross Country is a car built to take you wherever the road leads, and turn every drive into an adventure.
V90 R-Design
The elegance of the V90 combines with the sporting spirit of V90 R-Design to deliver precision, control and comfort. The Sport chassis features a tighter suspension, lower ride height and re-tuned steering to create the sharp responses and rapid reactions you're looking for in a performance car. With sumptuous R-Design seats and impressive trim, you'll have an irresistible desire to get behind the wheel and get on the road.
 
V90 Inscription
We've created the exclusive V90 Inscription to meet your highest expectations of luxury. The V90 is the embodiment of modern Scandinavian design, with touches of chrome elevating the car's elegance and dual integrated tailpipes that make for a powerful appearance. Distinguished exterior design cues enhance the sophisticated look and feel of the V90 Inscription, while the meticulously crafted interior creates a refined environment for a relaxed drive.
 
V90 Ocean Race Edition
Meet the car inspired by the world's most grueling around the world yacht race. With bespoke colors and interior trim, the V90 Cross Country Volvo Ocean Race Edition projects a unique identity. Combining true, all-road, all-weather capability with intelligent, thoughtful features and accessories; it's equipped to take your next adventure to a whole new level.