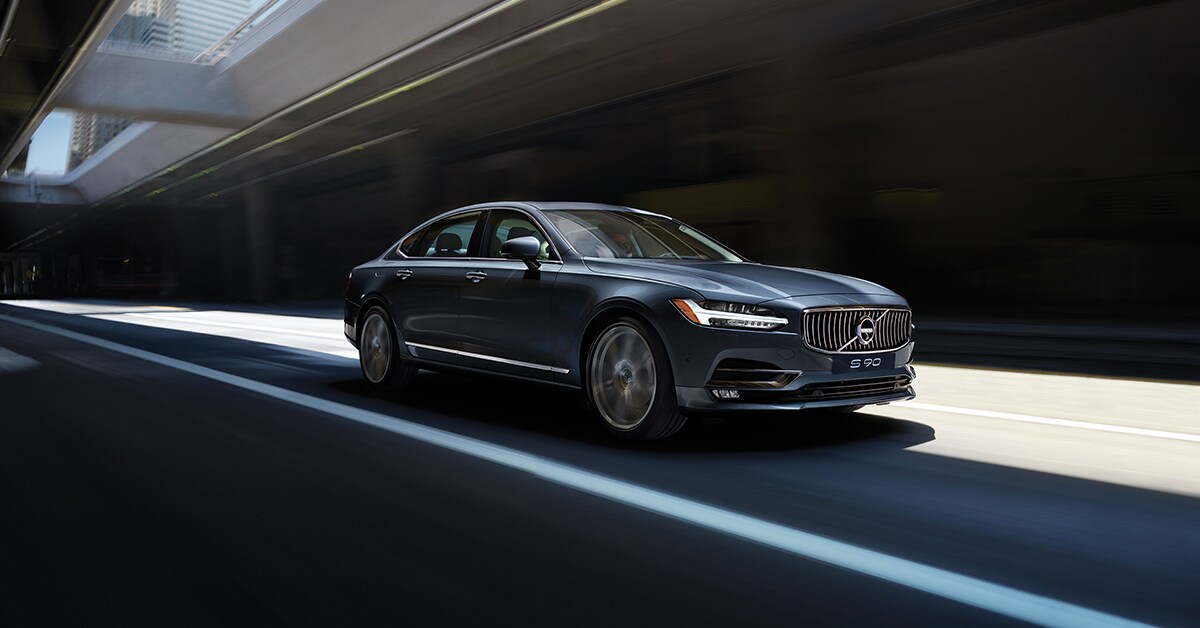 Best in class. And on the road.
From best-in-class, rear-seat legroom to being named 2017's Automobile Design of the Year and an Automobile Magazine All-Star, the S90's luxurious design, innovative technology and impressive handling have earned it top honors in the industry's most prestigious award categories.



S90 Inscription

From every angle, the highly sophisticated S90 Inscription expresses contemporary Scandinavian luxury. Each fine detail is selected to provide you and your passengers with a sense of space and freedom. Distinguished exterior design cues enhance the refined look of the Inscription, while the meticulously designed interiors creates a spa-like atmosphere with lots of room to stretch. With genuine materials and fine craftsmanship wherever you look, the S90 Inscription is in a class of its own. 




S90 Momentum  

Elegance, craftsmanship, and technology - that's what the S90 Momentum is all about. Every detail, every line, every shape is a testimony to our designers' pursuit to develop a space in which you feel relaxed and in complete control. A laminated panoramic sunroof provides a superb experience or air and light. Laminated glass windows offer a high level of safety and provide soundproofing for a quiet, peaceful drive. Plus, the S90 is available with our high performance T5, T6 and  T8 powertrain engines for an awe-inspiring driving experience. 
Sorry, no items matching your request were found.
Reset Search